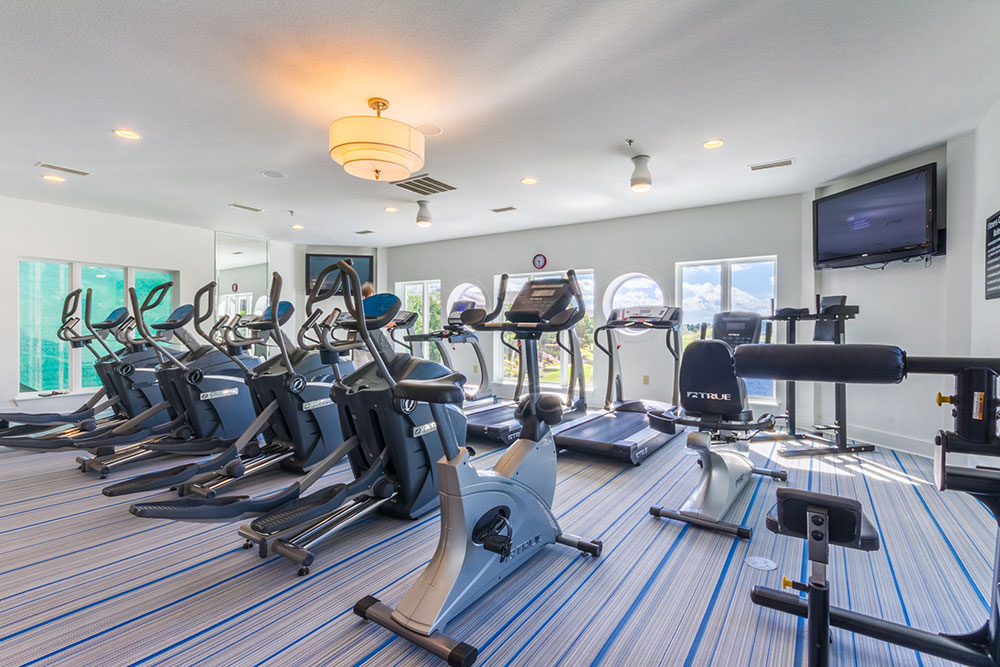 Gulf Shores-area residents can improve their health with the resort's luxurious offerings
Gulf Shores, Alabama–October 24, 2018– ONE CLUB Gulf Shores recently announced a series of new high-end offerings designed to encourage community wellness. The newly renovated luxury resort, located at 4500 Gulf Shores Parkway in Gulf Shores, Alabama, is encouraging residents and visitors to adopt a healthy lifestyle and embrace "ONENESS."
ONE CLUB community members are already flocking to the brand new ONE Life Wellness, a 3,500-square-foot fitness center, located on the second floor of ONE CLUB's Clubhouse. Now anyone can take advantage of ONE CLUB Spa Weekends. Luxurious spa packages include massages and beauty services, full use of ONE CLUB's newly renovated sauna and heated jacuzzi, smoothies made fresh at ONE CLUB's restaurant and live music venue Bar 45, access to ONE CLUB's scenic golf course, and full use of ONE Life Wellness.
The renovated fitness facility offers state-of-the-art strength and cardiovascular equipment, a spacious stretching and yoga area, and top-of-the-line Peloton exercise bikes. Further embracing its commitment to community health, ONE CLUB will soon integrate an outdoor fitness circuit, making exercise part of a well-rounded self-care regimen for all.
"I believe a healthy lifestyle is sustainable only if it's enjoyable," said Dan Palmier, owner of ONE CLUB Gulf Shores. "Each of ONE CLUB's new offerings was created with this concept in mind. We invite ONE CLUB residents, tourists, Gulf Shores community members and neighboring Baldwin County residents to take advantage of our wellness-focused services and be ONE."
Of course, fitness comes in many forms. With this in mind, ONE CLUB has announced the addition of Bark Park, a new dog park designed to keep our furry heroes and their owners in impeccable shape. Meanwhile residents looking for activity with a side of sophistication will soon enjoy first-class additions to ONE CLUB's Pool and Cabana Club. The resort recently announced the groundbreaking for its much-anticipated adult lap pool and swim up Blue Agave bar, set for completion in Spring 2019.
ONE CLUB is also nourishing the body with the recent addition of catering and delivery services to its new restaurant and live music venue, Bar 45. Local businesses can now take advantage of the popular dining spot's delicious and nutritious fare.
"Given the immediate success of Bar 45, it seemed a natural next step to strengthen community ties by offering catering and delivery throughout the region," continued Palmier.
Public offerings will continue to expand as ONE CLUB increases its presence as the go-to event venue in Gulf Shores and the surrounding areas. Leadership, team events, and weddings have proven successful at ONE CLUB's renovated golf course. The resort also challenges everyone to play all 45 of the "Best 45 Holes in Golf." Such additional services cater to the individual needs of neighboring groups.
ONE CLUB Gulf Shores welcomes individuals looking for easy access to a fun-filled, active lifestyle. The community provides a private and dynamic setting for those hoping to relocate or purchase a second home for winter getaways.
ONE CLUB has partnered with contiguous Craft Farms Golf Resort to present the "Best 45 Holes in Golf" for ONE CLUB residents and golf enthusiasts alike. The course is just a chip shot from the Robert Trent Jones Golf Trail. Golfers are encouraged to play the famed trail and finish at the Arnold Palmer-designed "Best 45 Holes."
The new golf renovations are accompanied by an upgraded Pro Shop. Other significant renovations to the 15,000-square-foot Clubhouse and its collection of five star amenities include putting greens, an atmospheric outdoor Surf Shack bar, two pools, and cabanas.
For more information on ONE CLUB or to take a virtual tour of ONE CLUB, visit www.oneclubcondos.com or call 1-844-ONE-CLUB. To inquire about catering or book an event call Allison Kelman or email AKelman@oneclubgulfshores.com. For information on ONE CLUB Spa Weekends call 844-ONE-CLUB or email spa@oneclubgulfshores.com.
About UC Funds
Founded in 2010 by Daniel M. Palmier, UC Funds is a vertically integrated commercial real estate specialty finance firm that originates, structures, underwrites, and asset manages its estate investments. A national balance sheet provider of both debt and equity capital solutions, UC Funds has provided over $2 billion of capital solutions to date. UC Funds offers quick and customized financial solutions throughout the entire capital stack, including joint venture equity. One of the nation's most entrepreneurial lending institutions, UC Funds focuses on multifamily, retail, office, hotel, industrial/warehouse, adaptive reuse, and construction assets nationwide. The firm has developed strong relationships with past and current borrowers through their renowned customer service, creativity, speed, and reliability. For more information on UC Funds, visit www.UCFunds.com or https://danielpalmier.ucfunds.com/. For more information on ONE CLUB Gulf Shores, visit www.oneclubcondos.com.
###
Press Contact
Leigh Minnier
Vice President
Gregory FCA
610-228-2108